Not sure what you can or cannot eat during confinement? 
Do you want to learn how to prepare a complete and nourishing TCM infused confinement meal at home? Suitable even for the most of us to have general nourishment to improve your health!
For this first-ever public cooking class, Yen, founder of Madam Partum by Chien Chi Tow, will be guiding you on how to prepare a 3-course confinement meal with ease, even if you are new to cooking! Create your delectable and exciting confinement meals that aids in recovery for new mothers and learn what are some food and ingredients that are the best for mommies to support your confinement to breastfeeding journey. Our confinement meals are curated and backed by our team of experts in TCM, Lactation and Nutrition.
Registrations are capped for this physical class due to venue capacity. Be the first to sign up now! Bring your spouse, mother or even your pregnant friends!
Palate Sensation @ Chromos #01-03, 10 Biopolis Road S(138670). 
Walking distance from Buona Vista MRT and MOE Building.
$360 nett / Registration (For 2 pax)
*Do note that you are required to be fully vaccinated as dining-in will be part of this programme.
TCM Infused Confinement Meal
**photos for illustrations only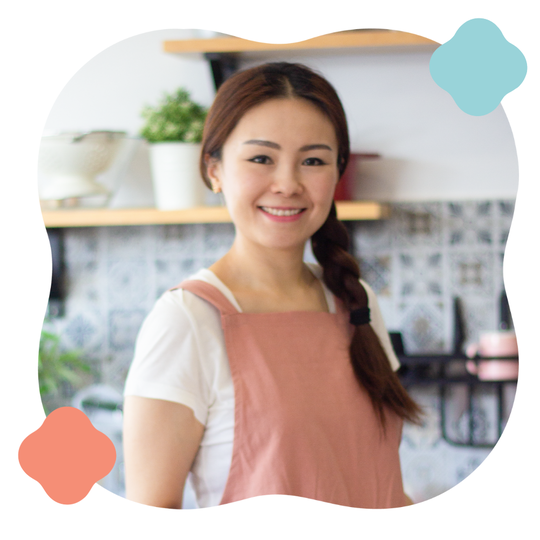 Yen is not new to cooking, in fact, she started to hone her passion and love for cooking when she started whipping up 3菜1汤 (3 course meal) for her family at the age of 12! And if you have not watched Home Cooking with Yen where she shares with her guests in different episodes how to cook up nourishing soup at their house, be sure to catch them on Madam Partum IG Series.
1) The event is subject to mask-on policy and both you and your partner have to be fully vaccinated before joining because dine-in will be part of the programme.  Madam Partum will have the right to reject you and your partner from attending the event if either of you is not vaccinated.
2) Ticket bought are non-refundable, non-transferable and non-exchangeable for other services or products or promotional packages. 
3) Voucher cannot be used in conjunction with other discounts/promotions/membership privileges. A minimum charge of $150 is required to use the voucher on services at Madam Partum or any  Chien Chi Tow outlet. 
4) All prices quoted are inclusive of GST. 
5) Due to unforeseen circumstances, the management reserves the right to replace the expert or speaker without notice.
6) Madam Partum and Chien Chi Tow reserve the right to amend the terms and conditions without notice.
7) By signing up, we acknowledge that you have read, understood, and will abide by the above terms and conditions stated above and also agree and consent to the collection, use and disclosure of your personal data in accordance with the Personal Data Protection Act 2012. I consent to the processing of my personal data by Madam Partum for marketing purposes and agree to be contacted for updates, news and promotions via Phone/SMS and/or Email by Madam Partum/Chien Chi Tow and all our preferred partners. I understand that I can unsubscribe and opt-out anytime if I prefer not to receive any updates by sending an email request to enquiry@madampartum.com.
8) By signing up, we acknowledge that you consent to take and use photographs or recordings of yourself and your partner taken during this event, and use and sublicense such material for any purpose in print, advertisements, films or videos and on line and broadcast presentations of any sort.