Madam Partum is the leading Pre-Partum and Post-Partum Care, as well as a Confinement Care specialist. Backed by Chien Chi Tow, a renowned heritage TCM brand of over 50 years in Singapore, Madam Partum harnesses the effectiveness of meridian massage (Tuina) to help mummies achieve a complete recuperation.
Adopting a holistic approach – from our meridian massages to confinement care products and post-partum services such as Lactation massage, Child Birth Education, Madam Partum believes in delivering the best to ensure our mummies are well cared for at each stage of pregnancy and parenting journey.
WhatsApp Us @ 8166 0060 | Hotline: 66 633 933 | Email: enquiry@madampartum.com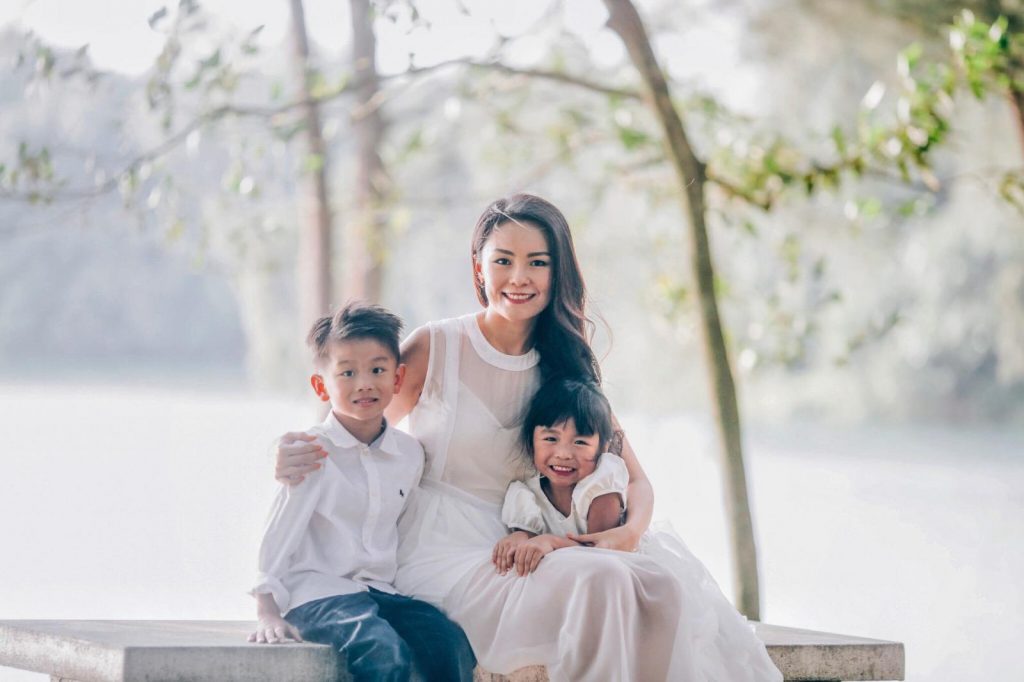 Our founder, Yen Lim, talks about her own pregnancy experience and how Madam Partum began.
We are part of Chien Chi Tow
While we provide home-based treatments, you may also enjoy our services at any Chien Chi Tow outlets islandwide for your added convenience.
We believe that the right recuperation is important in your Pre-Partum and Post-Partum Care.
CLOSE TO 50 YEARS OF EXPERTISE
We are part of Chien Chi Tow, a TCM or Traditional Chinese Medicine Healthcare Provider originally founded as a Martial Arts Institute in 1969.
Professional and Medically Trained
MORE THAN 350 HOURS OF INTENSIVE TRAINING
Our therapists are certified by the International Therapy Examination Council or the Singapore Workforce Skills Qualifications, they need to have at least 4 years of experience and had to undergo our rigorous in-house Meridian Massage training.
Understands Mothers' Needs
TRAINED BY LACTATION CONSULTANT
In addition to understanding how pregnancy changes the body, our therapists learn the right breast massage techniques to resolve issues such as engorgement and low milk supply.
Convenient Book and Access
30-STRONG TEAM, 7 OUTLETS ISLANDWIDE
Make appointments with greater assurance with our large team of therapists on standby. You may also choose to enjoy treatments within the comfort of home or visit any Chien Chi Tow outlet islandwide.
Special Interview by 98.7FM on the segment "When I Grow Up", where our Founder, Yen Lim shares with 987 about Pre and Post Partum woes and how a breastfeeding specialist can use TCM to help guide mommies with the flow!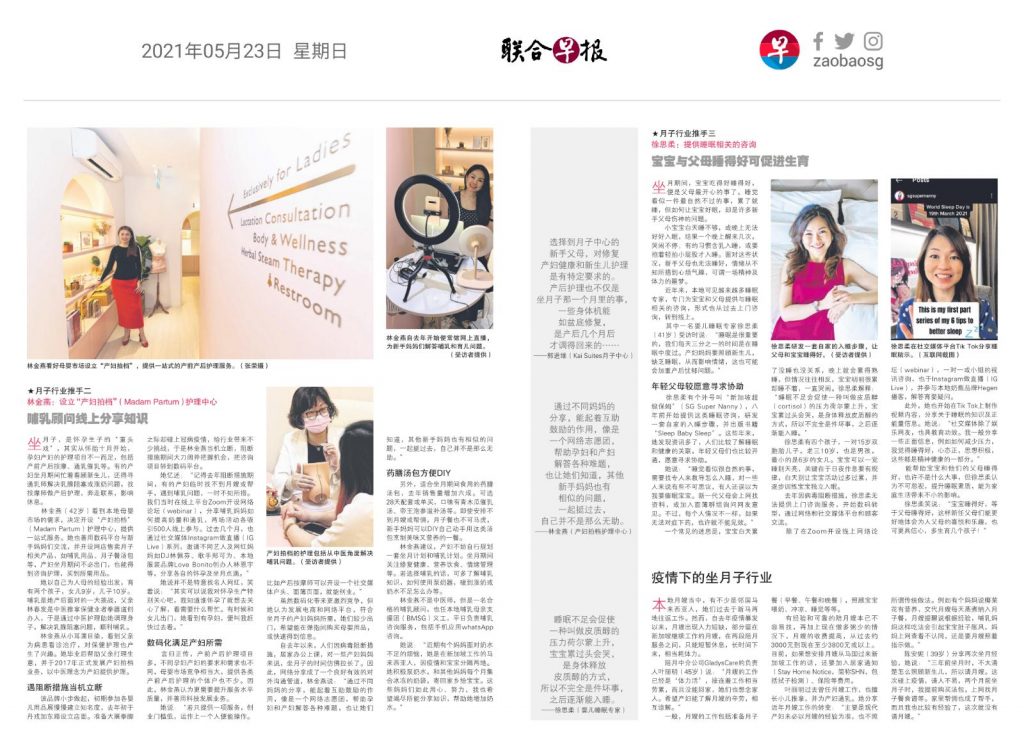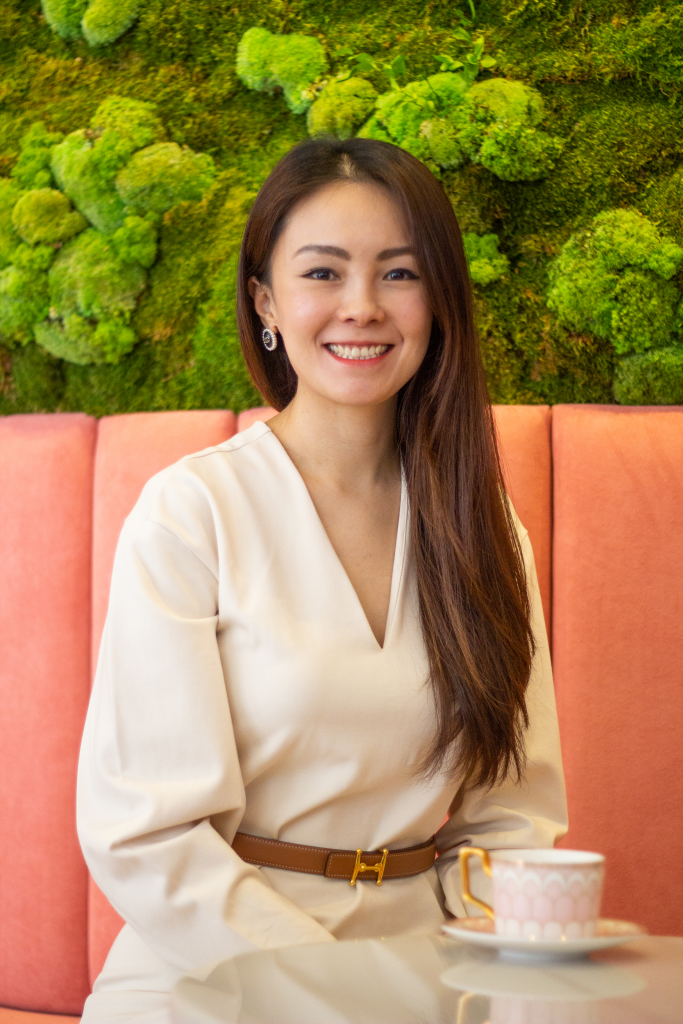 Confinement is an important period for mommies after childbirth, the Pre-Partum and Post-Partum care varies from the start of 10 months pregnancy. This includes Pre-Partum, Post-Partum massage, and lactation consultation as well. 
Some mothers not only have to take care of their newborn, they will also go around in search for lactation services to help with their engorgement and as well as Post-Partum massage for their Post-Partum recuperation, causing them to be overly-occupied in their search effort without much rest. 
Yen Lim, founder of Madam Partum, saw the need in the mother and baby market and decided to start Madam Partum with the vision to provide one-stop service for mothers and babies, without any hassle or stress. She effectively harnessed digital platforms to communicate with first time mommies, and put in place an eShop to make pregnancy related products such as confinement care products, breastfeeding products and also consultation services available online. therefore, allowing mommies to enquire about the services and purchase the products conveniently, without the need to step out of their home.
Based on her personal experience as a mother of two to a 10 years old son and a 9 years old daughter, she started Madam Partum. Her biggest challenge during her Post-Partum is her breastfeeding issue, and her father Mr. Lim Choon Huat, a TCM Physician and the founder of Chien Chi Tow Healthcare, utilising the TCM Concept to help her recuperation from her Post-Partum journey and ease her engorgement issues. 
Yen was immersed greatly in the concept of TCM while she observes her father treating his patients from a tender age. Thereafter, her interest grew in Wellness Tuina, and after graduating from school, she started helping out in her father's business and applied TCM care concept to Madam Partum's pregnancy care.
Circuit Breaker
The start of Madam Partum has been through physical participation in Baby Expo to gain brand awareness, and the brand continues to amass positive traction with the opening of Madam Partum's flagship store at Tanjong Katong. However, just as Madam Partum prepares to extend the outreach to more mothers, the Covid 19 pandemic strikes and forces a halt to many plans. However, Yen took this opportunity to expand the business and outreach digitally instead to ride out the pandemic.
She illustrates "I remember last year during the circuit breaker, there were many mommies who could not find a confinement nanny or domestic helper in time for their confinement. Also during their confinement period, they faced breastfeeding issues and felt helpless." She also adds "We realise that there were mommies needing help, so we utilise Zoom Webinar to offer online guidance for mommies on "How to Increase Low Milk Supply and How to clear blocked milk ducts". During the two webinars, more than 500 sign ups were maxed for each webinar.
Other than that, Madam Partum utilises Instagram to conduct IG Live series with celebrity artists and also some influencer mommies, such as 933 DJ Lim Peifen, Singer Tay Kewei and founder of Love Bonito, Rachel Lim, as they shared their own personal motherhood journey.
Yen also mentioned that she doesn't specifically look for celebrity artist or influencer mommies, she is just personally very passionate in helping mothers in their pregnancy journey, as they happen to be also in the season of pregnancy or motherhood. She also shared "If I know someone around me is pregnant, I would usually go forth and see what help the mother needs. There are times when I go out with my daughter and she sees a pregnant mother in need, she will let me know and ask me to see how I can help out."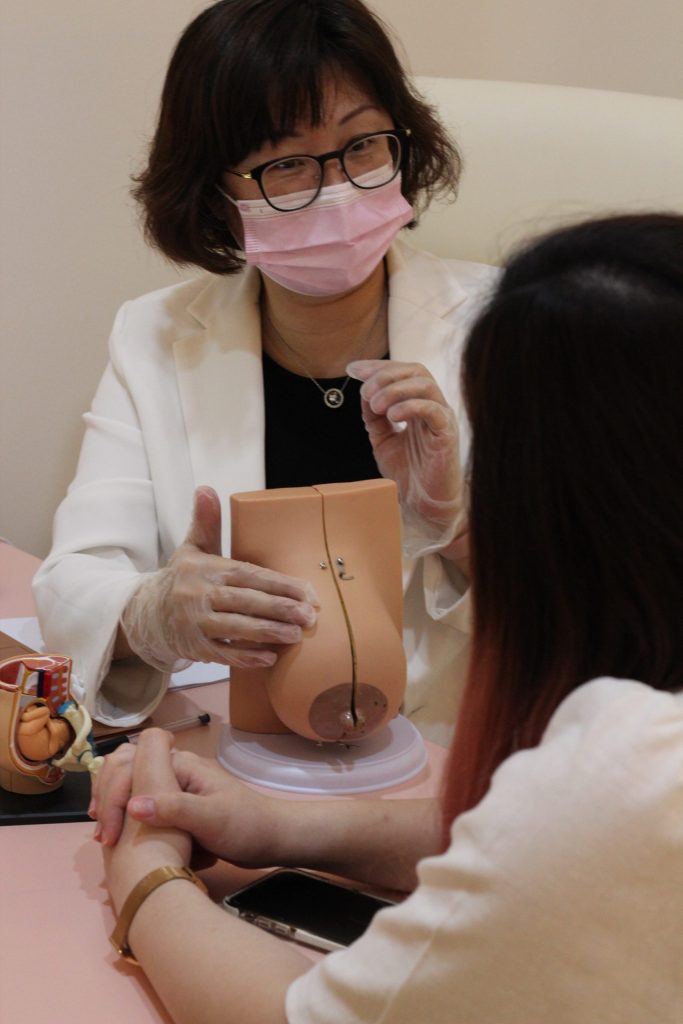 Digitalisation to suit Mothers' needs
Going back to the topic, there are different products and services catered to Pre-Partum and Post-Partum Care. The needs and wants of each mother are also different, hence, the Pregnancy Care industry is very niche and needs to be personalised while the products and services offered are planned to be holistic and comprehensive. Hence, Yen is very adamant for the growth of Madam Partum, the service level, product quality and digitalisation is important, to set Madam Partum apart from competitors.
She also mentioned, "The entry barrier is low when competitors try to offer a single service, for example, Post-Partum Massage, as all they have to do is to set up a Social Media account and a Facebook Page to start offering the service."
Even though digitalisation brings together many competitions, she believes that taking advantage of the digitalisation platforms and social media, providing the right information when mothers need and also offering solutions when they are looking for one is the way to go. 
Since the pandemic and circuit breaker, many have turned to working from home and home-based learning. To some mothers, it might mean a longer confinement period as she continues to stay at home while she starts working after her maternity leave. So the best form of communication will be through the online channels. 
Yen shared that through mommies' sharing their personal experiences has since then established a mothers' support group which provides answers to some issues they faced during their pregnancy and confinement. Providing them a channel or platform for them to understand that there are mothers out there who might face similar issues and how they overcome it. Letting them know they are not alone in this parenting journey.
Confinement Herbal Bundle (DIY)
On top of that, there are confinement herbal bundles which consist of 28 Days of individually packed confinement herbal soup packs, herbal tea packs and herbal bath packs which can be bought individually too such as Green Papaya Pro-Lactation Soup and Imperial Ginseng Nourishing Soup.
These are conveniently packed so that mothers can prepare her own herbal soup, tea or bath even if mothers don't have any confinement nanny or helper during her confinement period. Yen designed the confinement herbal bundle so that even a first time mother will be able to cook a delicious and nutritious meal at home. 
It is also strongly recommended for mothers to have in place their confinement and breastfeeding plan. Some factors to consider when having a confinement plan are physical recuperation, dietary and nutritional intake, and positive emotion management. As for breastfeeding plans, mommies can attempt to understand more about breastfeeding basics and knowledge, how to use breast pumps, and how to relieve engorgement.
While Yen is not a certified TCM Chinese Physician, she is a Certified Lactation Specialist and she is also an active member of Breastfeeding Mothers' Support Group where she helps consult mothers with breastfeeding issues through WhatsApp.
She highlighted a recent encounter, "Recently, I met a mother who is suffering from low milk supply and as a Malaysian working in Singapore, she is facing difficulty providing breast milk for her baby back in Malaysia. This has worsened due to global lockdown, and she has to resort to freezing her breast milk and arrange for it to be shipped back home to her baby once she has accumulated a month's storage to make sure that her baby still is able to take in the precious breastmilk. Understanding what these mothers' faced, I am determined to impart my breastfeeding knowledge to her and help her increase her breast milk supply." 
How Madam Partum's Founder Yen Lim Help To Ease Motherhood Journey Using Her TCM Heritage
For 9 months, mothers-to-be anxiously await the day of the baby's arrival. It is a laborious journey of love for mothers-to-be, from pregnancy to birth, as some mothers might have a more difficult pregnancy . Yen Lim, founder of Madam Partum, saw the gap and the needs in the mother and baby sector and conceptualised "Madam Partum" to be a one-stop wellness and healthcare center to support mummies from the Traditional Chinese Medicine perspective and methodology.
Hayley Zhang  /   12 AUG 2021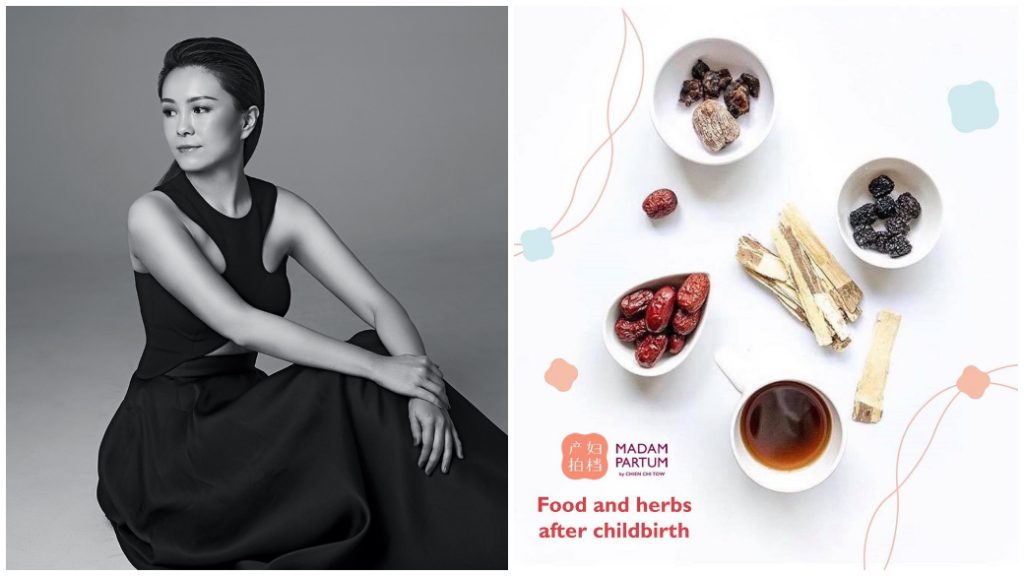 Our journey started in 1969, when Chien Chi Tow was first founded as a martial arts institute, and established a Tuina massage medical center in the 1980s. In 2001, the brand started the Herbal Steam Therapy service. We observed and mastered the commonalities between the disciplines of martial arts and healing arts, allowing us to bridge the knowledge and skills of both. This paved the way for us to become one of Singapore's leading service providers of Traditional Chinese Medicine (TCM), and provide a comprehensive suite of holistic and effective healthcare solutions performed by our highly-skilled practitioners. Yen Lim, the daughter of Lim Choon Huat – founder of Chien Chi Tow, has been helping her father since the age of 5, learning the ropes of operations, and has been interested in the Traditional Chinese Medicine and healthcare business since she was a child. At present, she is the managing director of Chien Chi Tow. In 2017, she founded the brand, Madam Partum by Chien Chi Tow, to provide comprehensive care from a holistic approach for pregnant women with the concept of Traditional Chinese Medicine.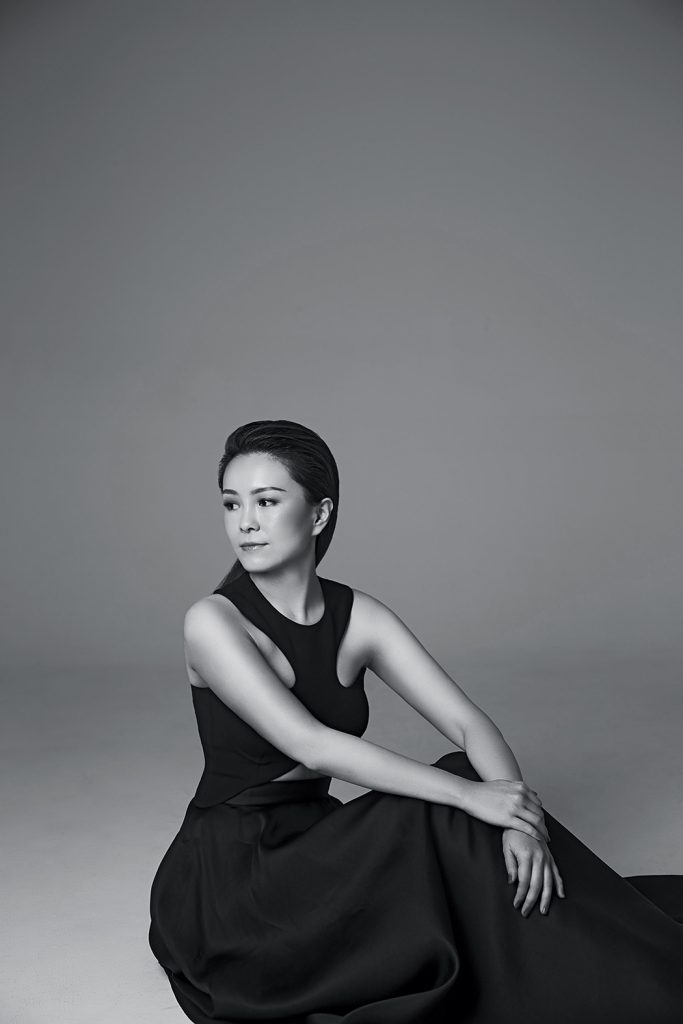 As a mother of two children, Yen understands the difficulties faced by women from prepartum to postpartum. "Before I started Madam Partum, I often shared my pregnancy experience with expectant mothers in the hope of encouraging them. Watching my father practice Chinese Medicine since childhood allowed me to understand the efficacy of TCM treatments. After giving birth to my child, I have always encountered breastfeeding and lactation problems, so I adhered to my father's advice, and applied proper massage techniques to my blocked breast ducts, meridian points and acupoints. Through TCM massage to condition my body, it helped solve the problem of my blocked milk ducts and low milk supply."
She realised that there was a lack of services in the market to care for mothers and babies with TCM care plan, so she continued to study the principles of TCM and meridian acupoint Tuina massage techniques . Madam Partum was created from this vision, and successfully opened up a new business segment for Chien Chi Tow and attracted the younger segment. "Our approach is from a holistic TCM care perspective to help and support mothers, including the use of Chinese herbal medicine to supplement their post-partum confinement nutrition, and skilled meridian massage to let mommies recuperate so that they can experience an enjoyable recovery journey."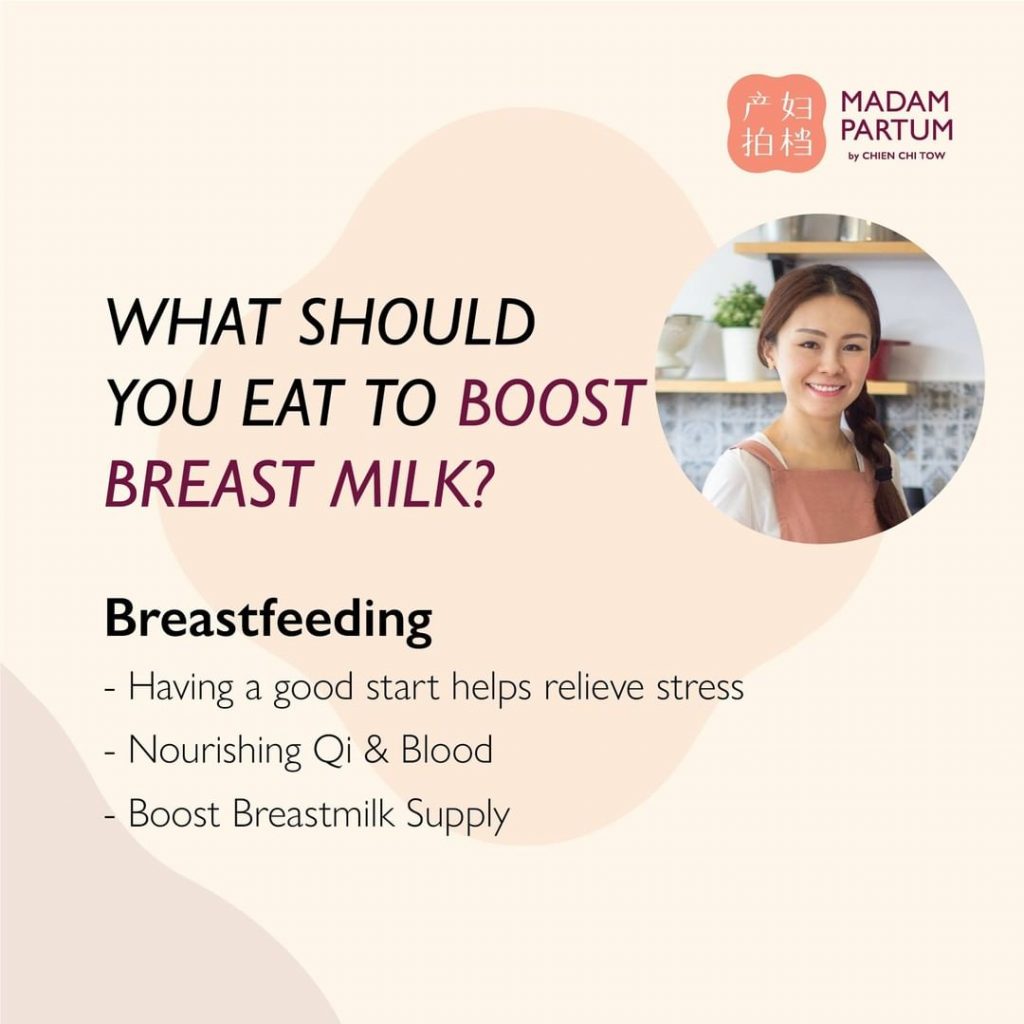 Madam Partum gradually established popularity through various baby fairs and exhibitions, and eventually set up the flagship store at Tanjong Katong early last year. Yen Lim said: "Revamping the Katong outlet is the proudest moment in my career. It allowed us to rebuild the two brands, Chien Chi Tow and Madam Partum. It took several months from planning to execution, as if we were waiting for the birth of the third baby. The Katong outlet provides a full range of services, from TCM consultation with our Chinese Physicians to lactation expert consultation. Our business and passenger flow have tripled since the transformation. "
During this period, Yen also actively harnessed the strength of the various digital platforms to communicate with new mothers, and started an e-store through the website to sell confinement products, such as pro-lactation products and 28-days Confinement Soup. During the circuit breaker period last year, she also held sessions of IG Live as a platform for many KOL (Key Opinion Leaders) mothers, who had also shared their pregnancy and confinement experiences through social media. Recently, she also set up Madam Partum's first pop up booth at Mummy's Market in Raffles City shopping center to be able to engage with more new customers and establish a platform to help solve their problems such as pregnancy or breastfeeding issues. In addition, the Ang Mo Kio Chien Chi Tow store has just been renovated. In the near future, it will serve as the pioneer to drive Chien Chi Tow towards the new direction in the form of brand transformation through digitalization.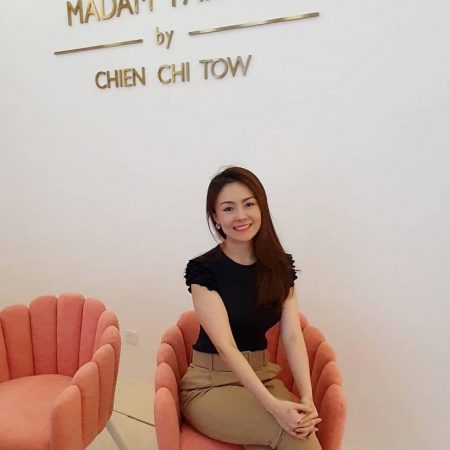 Lastly, Yen wants to gently remind all new mothers, "When you are a mother for the first time, you will experience physical and psychological changes. The most common challenge in your motherhood journey will be when you are breastfeeding. You can first understand the basic knowledge of breastfeeding and prepare ahead for it. I encourage new mothers to take your time, cherish yourself and enjoy the whole process. You will realise that all of this is worth it "